It's important to record all bill payments you made. This will give you a clear picture of your expenses, as well as help you keep track of outstanding payments.
To mark a payment for an existing bill in Miragebooks, follow below steps.
Navigate to the desired bill. You can find it in the Recent Bills and Invoices section or refer to Search Bills section for detail instructions on how to find a bill.
Once you have found the bill, double click on it to view its details.
On the bill information page, locate the "Unpaid amount" field and click on the "+" icon next to it.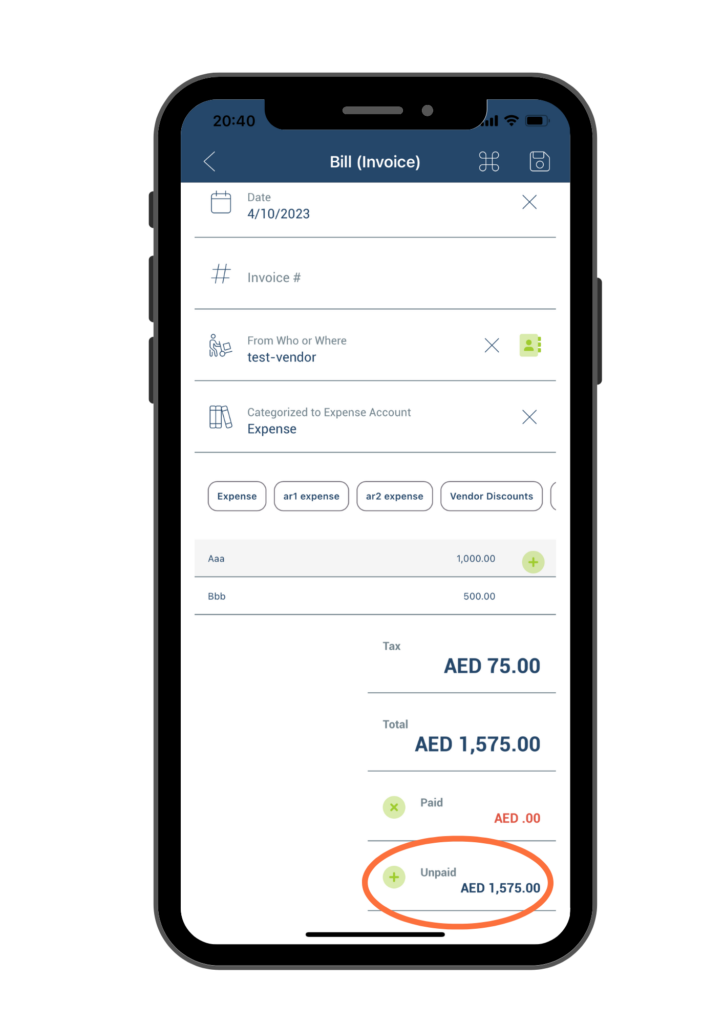 On the Add Payment page, ensure all required fields are filled out accurately. Click on the Save button located in the upper right corner of the page. This will mark the bill as paid and record the payment in the system.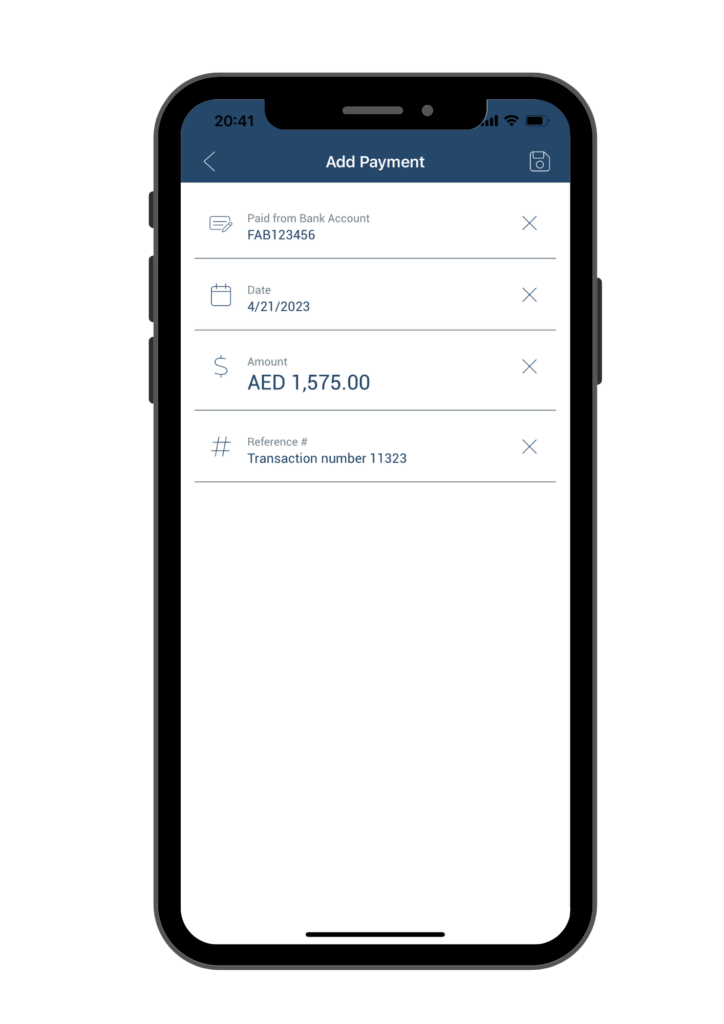 After you have saved the payment on the Add Payment page, you will return to the Bill information page, which will be updated to reflect the payment. Specifically, the Paid field will be updated to show the amount paid that you just entered. You can now go back to home page and refresh the data by pulling down the home page. This will ensure that all the latest updates and changes are reflected in the application.