Designed for Small and Micro Businesses In The UAE
Experience Miragebooks – an innovative accounting app transforming how small and micro businesses manage their bookkeeping in the UAE. 
Crafted with a deep understanding of entrepreneurs' needs, Miragebooks guarantees simplicity and user-friendliness. No Accounting expertise required!
Let Miragebooks handle your bookkeeping, so you can focus on what truly matters!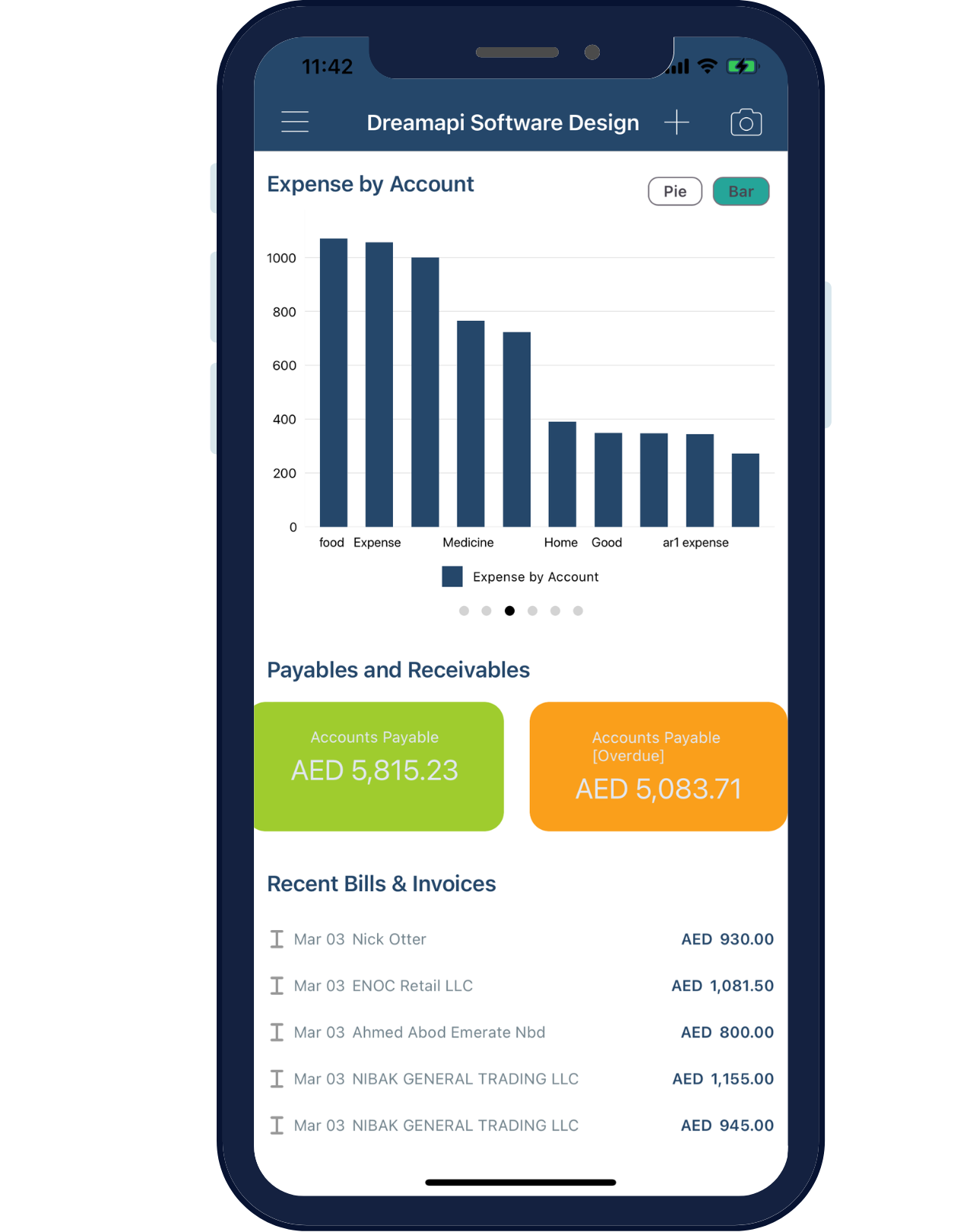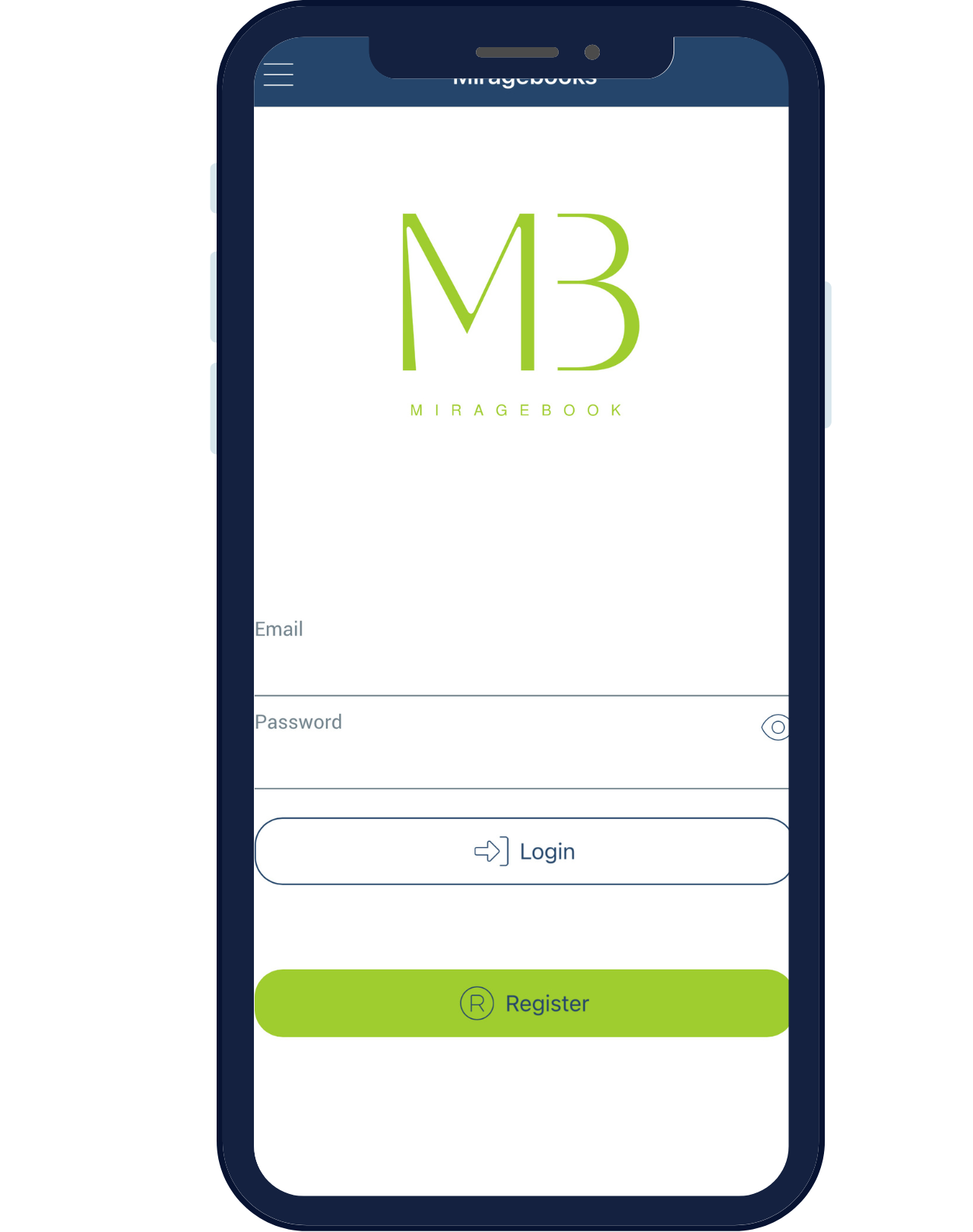 Accounting skills not required
Miragebooks Tackles Your Daily Accounting Challenges
Expense Management
Miragebooks provides a central hub for handling bills and receipts, categorizing and tracking expenses. Stay in control of your cash flow!
AutoScan receipts with phone or WhatsApp, save you from the hassle of manual data entry.

Use categorized expense accounts for a clear overview of where the money goes.

E

njoy the flexibility to

manually update book entry when needed.
Invoice Management
With Miragebooks, you can create and send sales invoices to your clients instantly. Keep your billing and payment on track.
Quickly generate tax-compliant invoices and send them to clients with just a few clicks.

Enhance your brand by adding your logo to invoices, leaving a lasting impression on clients.

Batch upload invoices to Miragebooks, eliminating tedious manual entry.

Effortlessly track and update your invoice payments status.
Bank Statements
Connect all your business bank accounts with Miragebooks to easily review your transaction details. Keep everything accurate and tax-ready.
Automatically sync your bank statements.

Minimum efforts in transaction matching, simplified reconciliation process.
Financial Reports
Miragebooks generates tax compliant financial reports with just a click, so you don't have to do it manually. Visualized dashboard empowers you make informed financial decisions.
Instant access to Profit and Loss, balance sheets, cash flow statements, and more.

D

rill down to detailed transaction data from any report.

Monitor your business health through the comprehensive financial dashboard anytime.
Tax Compliance
You don't have to be a tax expert to manage accounting. Miragebooks ensures that your bookkeeping aligns with new tax requirements in the UAE.
Register corporate tax in Miragebooks - only a few easy steps!

Statements and invoices generated by Miragebooks are tax compliant.

Our team of

professional accountants is ready to answer your tax-related questions anytime.
The Best Bookkeeping Solution for
Small Business
AutoScan with Phone or WhatsApp
No time to record expenses manually? Thats why Miragebooks allows you to auto scan receipts with your phone, or even through WhatsApp, for added convenience. Connect your Miragebooks with WhatsApp to automate bookkeeping!
Corporate Tax Registration
Miragebooks gets your UAE Corporate Tax Registration done with just a few clicks! No tax expertise required!
Print Sales Invoices
Generate customized sales invoices in a few clicks, and send them to your clients instantly!
Financial Reports Drill-Down
Miragebooks creates essential financial reports for you, and gives you easy access to drill down to every transactions. Gain clear insights and stay on top of your finance!
Multi-Currency Support
Miragebooks supports multi-currency, allowing your businesses expand the reach and work with clients around the world.
Intuitive Dashboard
Miragebooks' intuitive dashboard provide you with a comprehensive visual overview of your finances, empowering you to make well-informed decisions for your business.
Address
Office 307, Arenco Tower, Dubai Inernet City, Dubai, UAE
Email
info@miragebooks.ae