Add Bills or Sales Invoices
On the upper right corner, you can find two buttons "+" and "Camera" .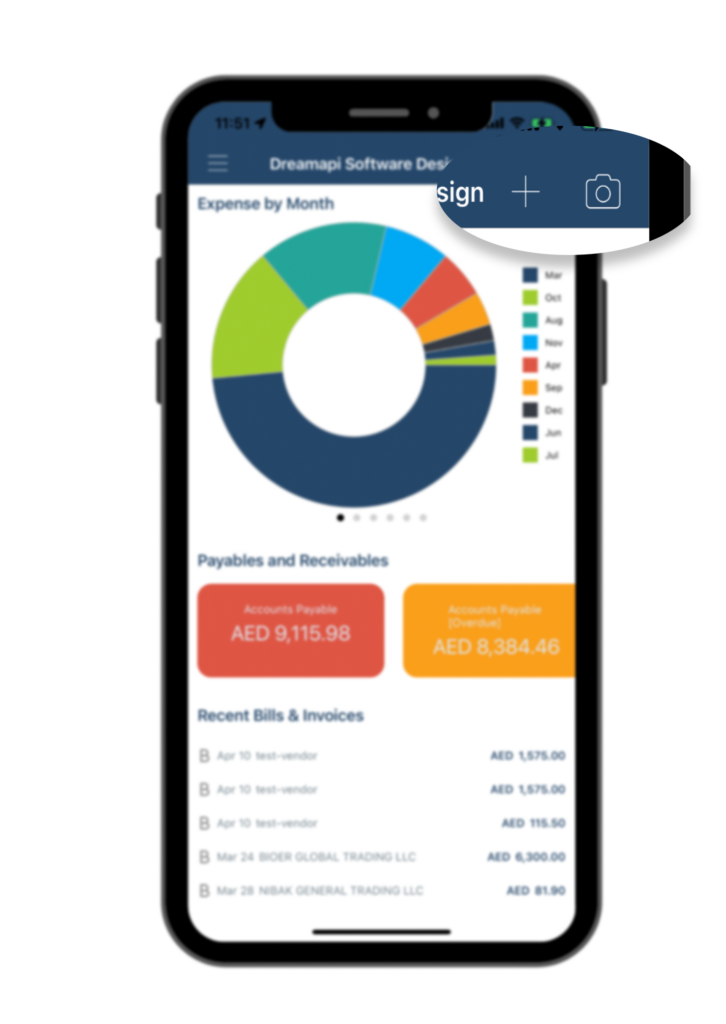 The "+" button allows you to manually add bills and sales invoices.
For detailed instructions on how to use this function, please refer to Manually Add Receipts or Bills and Manually Create and Print Sales Invoices sections.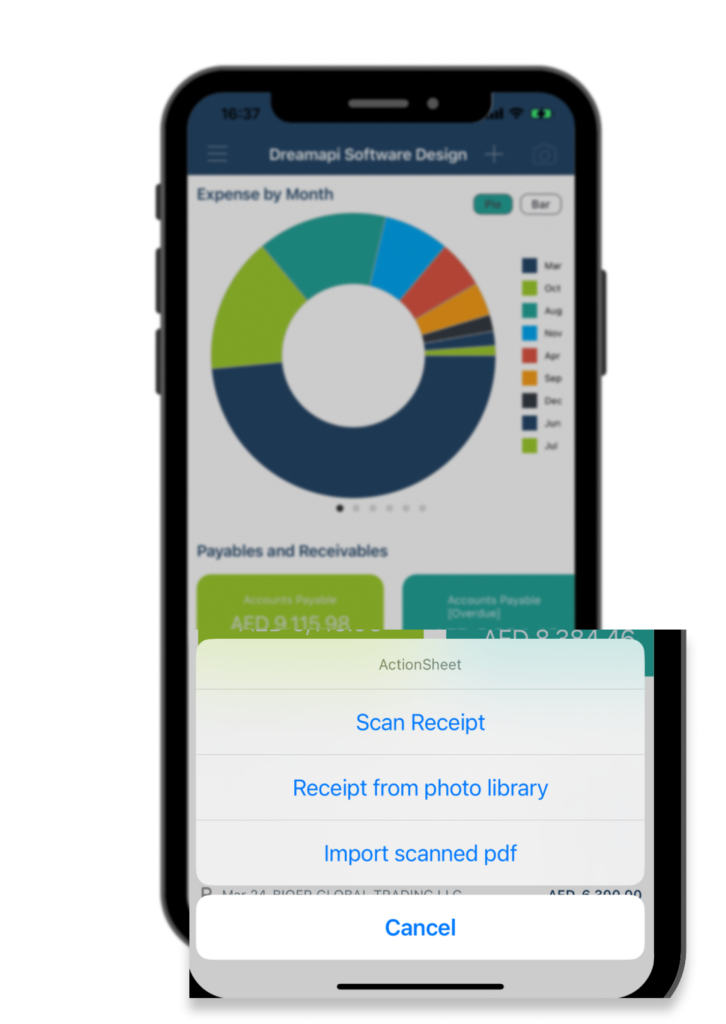 The "Camera" button is designed for you to upload pictures or scanned PDFs of your receipts. This feature saves you the trouble and time of manually entering transactions, as our application can automatically scan the information on your receipt and create an entry for you. More information on this feature will be provided in the Auto-scan Receipts or Bills and Import Scanned pdf for Sales Invoices section.