Create Additional Account
If you have the need to manage multiple businesses with Miragebooks, you can create additional accounts and set up different company profiles.
To do so, go to the home page and click on the hamburger icon.
From the Menu list, select Register new user.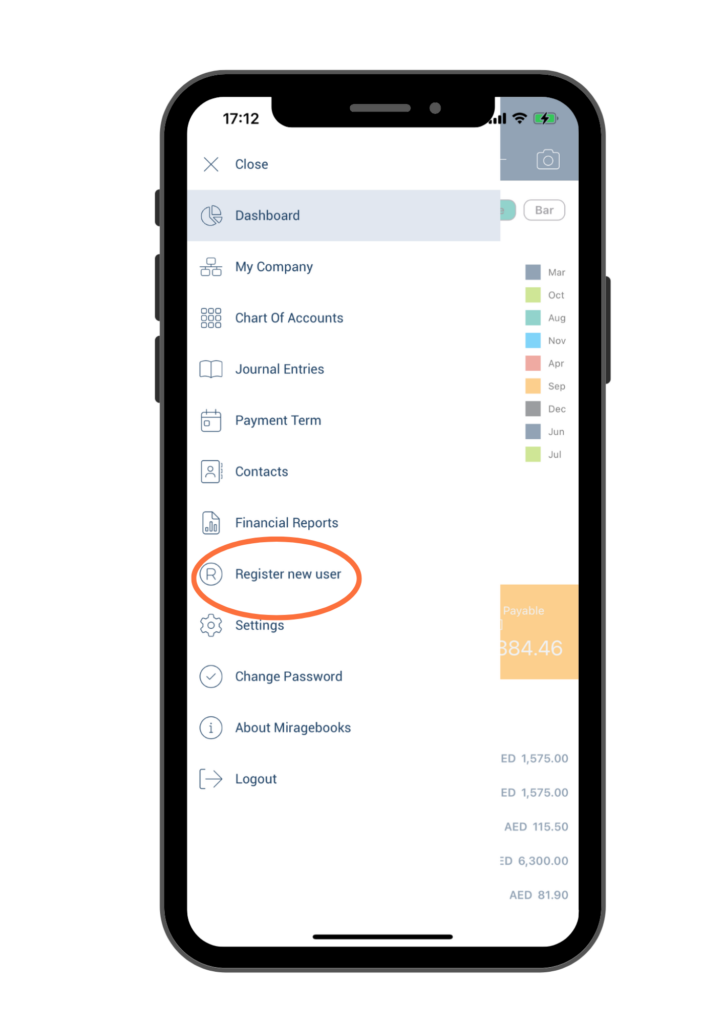 On the Register page, enter a new email ID that is different from the one you currently use in Miragebooks, and enter your full name. Then click on the Register button.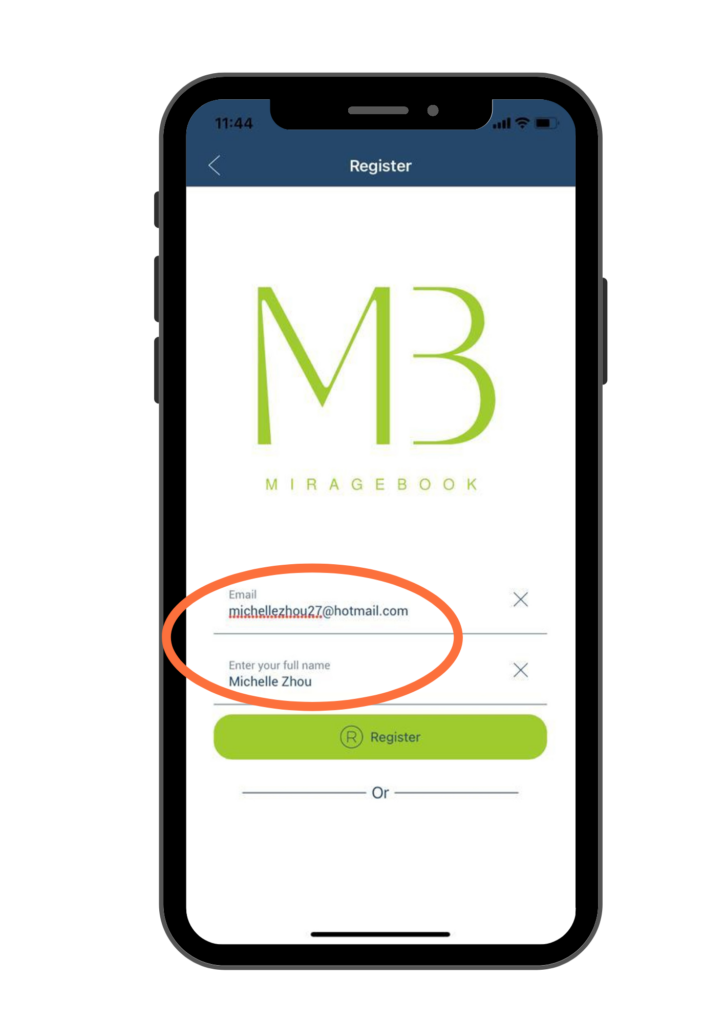 Click OK on the next page and logoff from the application.
You will receive an email containing a one-time password. If you do not see the email in your inbox, please check your junk mail folder.
Log in to the Miragebooks app using the new email ID and one-time password that you received via email. Upon logging in, you will be prompted to change your password. Enter your desired password in the New Password field and re-enter it in the New Password Confirm field. Finally, click on the Change Password button to save the new password.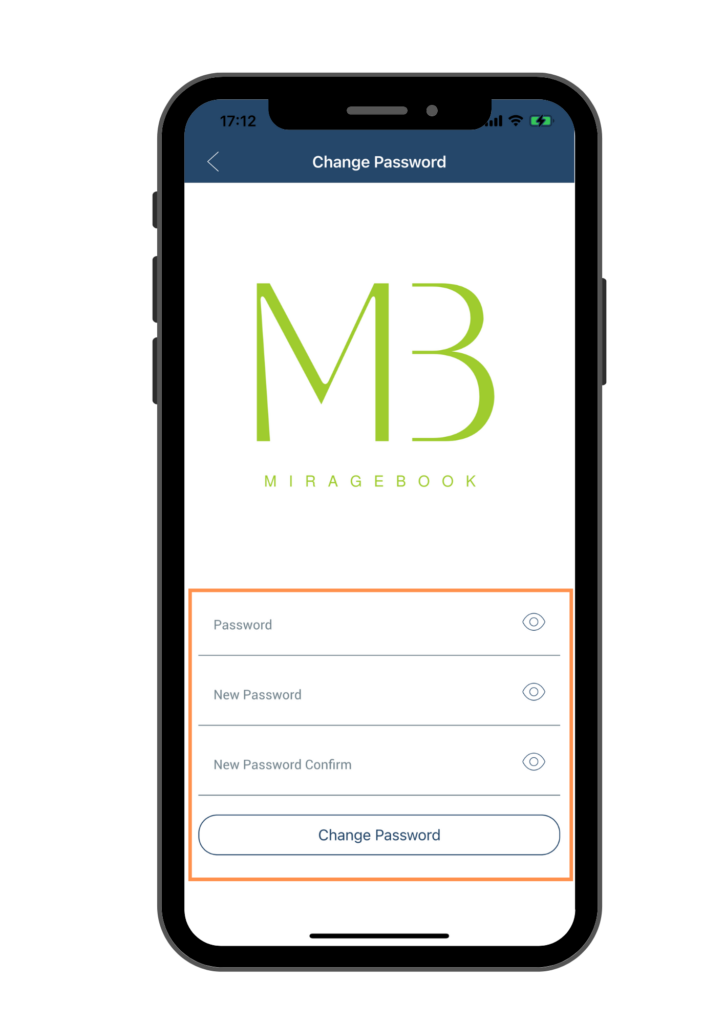 You will be prompt to Create new company profile for the new account. Please refer to Set Up a New Company Profile section for detailed instruction.
Once you set up the company profile you will be automatically logged off.
To use the new account, log in with the new email ID and the personal password you set during the password change process.