When it comes to applying for a UAE corporate tax number, you may have experienced the complexity and intricacy involved. The abundance of paperwork and convoluted processes often leave applicants feeling overwhelmed. The website instructions, unfortunately, may not always be as clear as needed, leading to errors or persistent requests for modifications from the FTA after submission.
You might have invested considerable time and effort attempting to secure your tax number, only to find the process burdensome and challenging.
The Solution? Miragebooks!
We've streamlined the entire application process, making it simpler and more efficient. With the Miragebooks mobile app, obtaining your corporate tax number becomes a breeze. The required documents are minimal:
Company Trade License
Memorandum of Association (MOA)
Passport information of the company's authorized signatory
Contact phone number
What's even more exciting? All of this at just 169 dirhams! The fee is not only reasonable but the entire process is straightforward and efficient.
Process of registration
Purchase: click me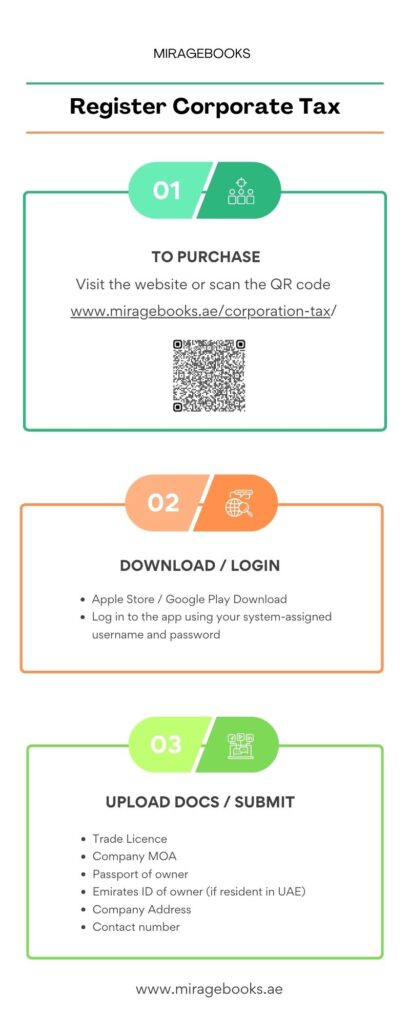 In just a few easy steps, you can get it all sorted. Choose Miragebooks for a seamless and efficient approach to your corporate tax affairs. Face tax challenges with ease and confidence!
Chinese version: Click Me