Miragebooks Unveils Exciting New Feature! Experience Convenience and Efficiency in Your Bookkeeping! Now, simply capture your receipts, income, and financial transactions seamlessly within Miragebooks using WhatsApp. Say goodbye to cumbersome procedures – no more app switching! Record your expenses anytime, anywhere with just a quick photo.
Highlighted Features:
Instant Photo Bookkeeping: Snap pictures of your receipts and invoices directly through WhatsApp for swift and convenient recording.
No App Switching Required: Forget the hassle of switching apps for bookkeeping. Perform all your tasks directly within WhatsApp for zero interruptions.
Real-time Sync Updates: Miragebooks ensures real-time synchronization of your accounts after capturing your expenses through photos, guaranteeing the accuracy of your financial information at all times.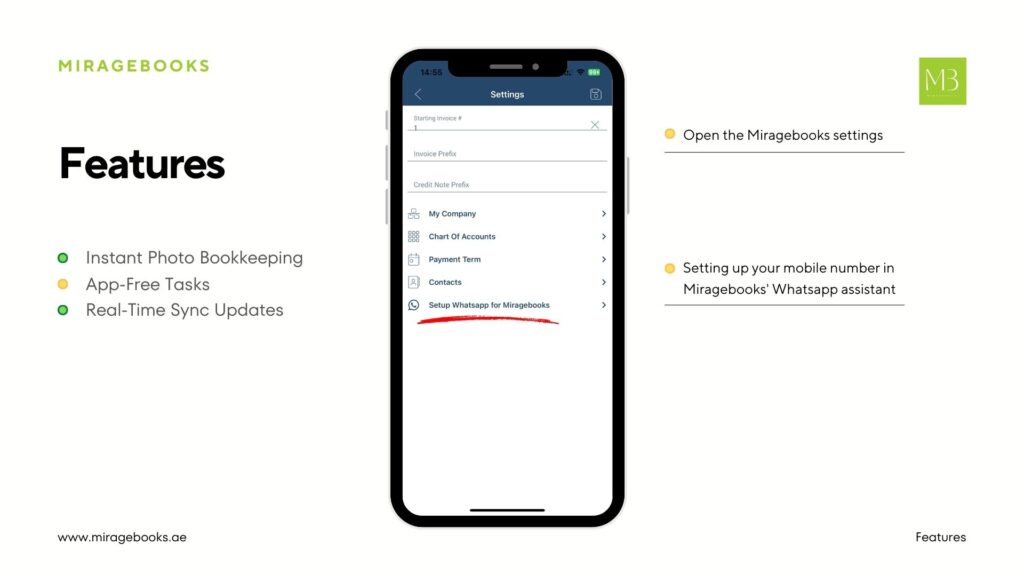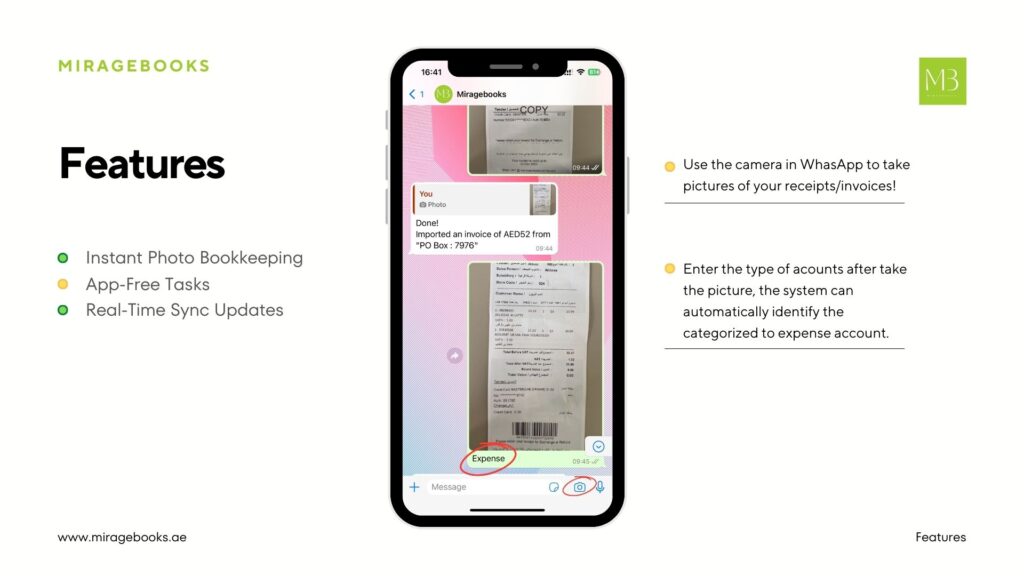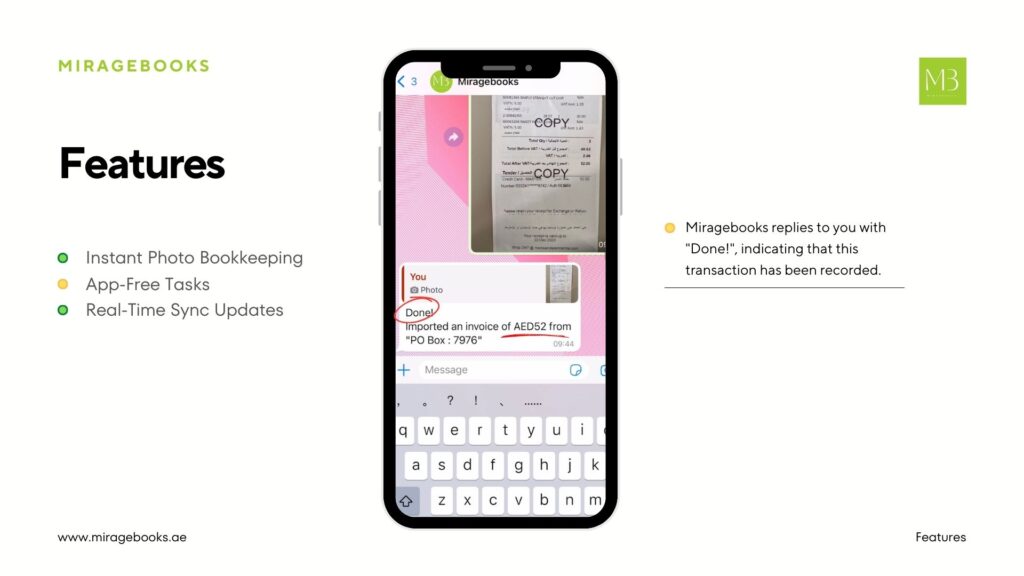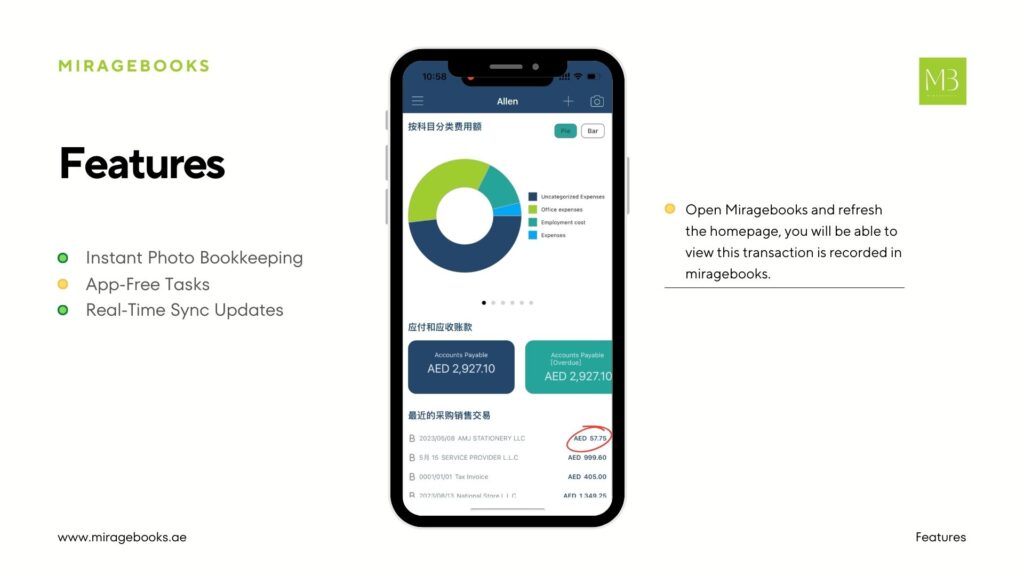 Chinese Version: Click Me!